KIM BARTER
The Bushrangers Series
Kim Barter is a painter /printmaker living on a small farm on the outskirts of Daylesford.
Her work , reflects an Art and Life balance and is about her constant curiosity about everything. Kim Barter loves the idea of 'not knowing' as in living a curious search. The idea that there are endless questions and options of thought, ways to live and be, is exciting. She is constantly fighting what appears to be a global voice of rules!
A sense of humour sometimes appears in Kim's work, which at times gives her comfort in this difficult and troubled world.
Kim Barter values the raw spontaneous form of mark making and materials, and loves to paint with her hands. She also loves being in the landscape, and painting/drawing en plein air. Nature never ceases to impress and this body of work is about giving it a voice.
acrylic on paper
100 x 75cm
KIM BARTER
Henry (Bushrangers Series)
2015
acrylic on paper
100 x 75cm
KIM BARTER
Jim (Bushrangers Series)
2015
acrylic on paper
100 x 75cm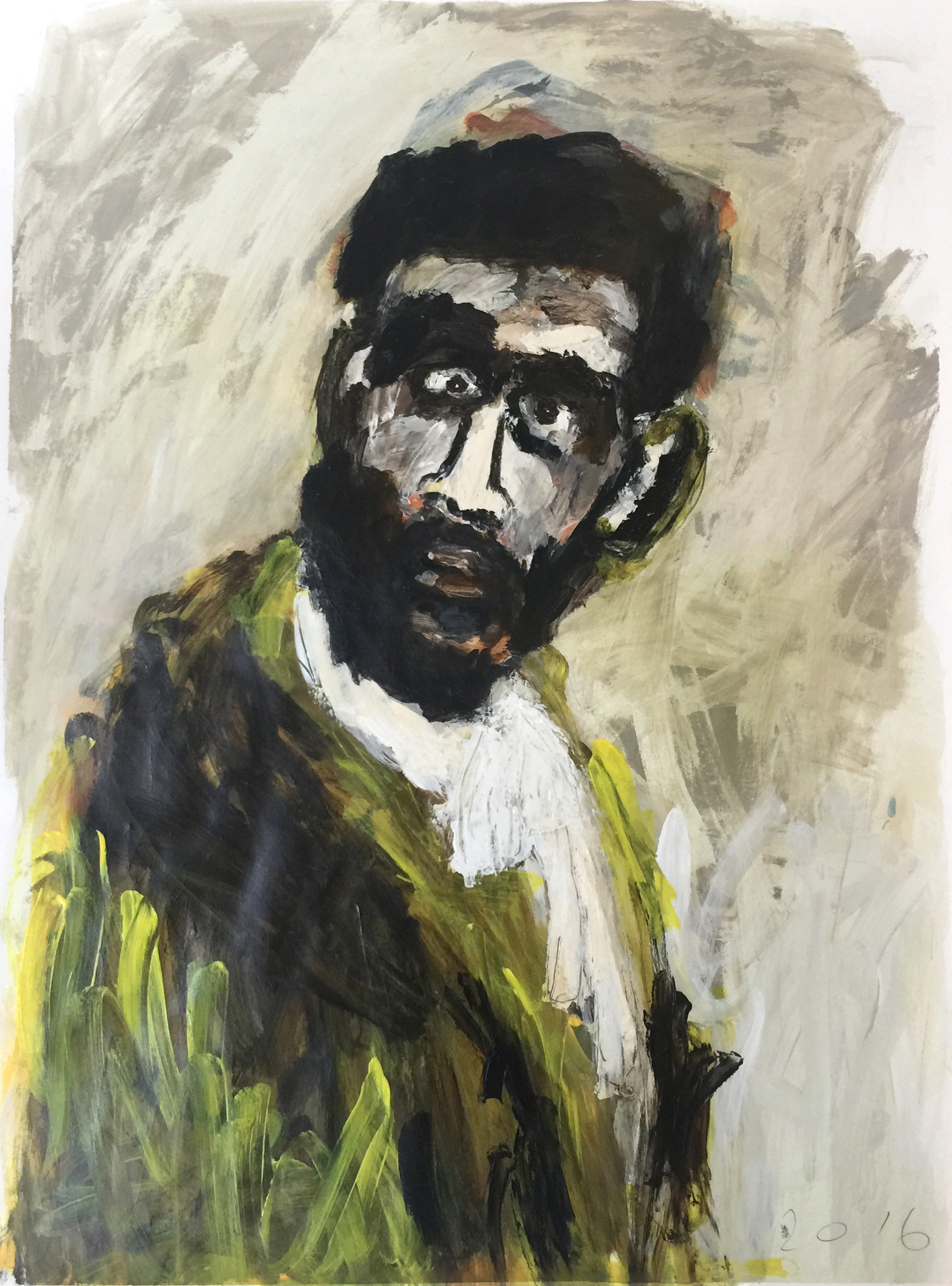 KIM BARTER
Jimmy (Bushrangers Series)
2015
acrylic on paper
100 x 75cm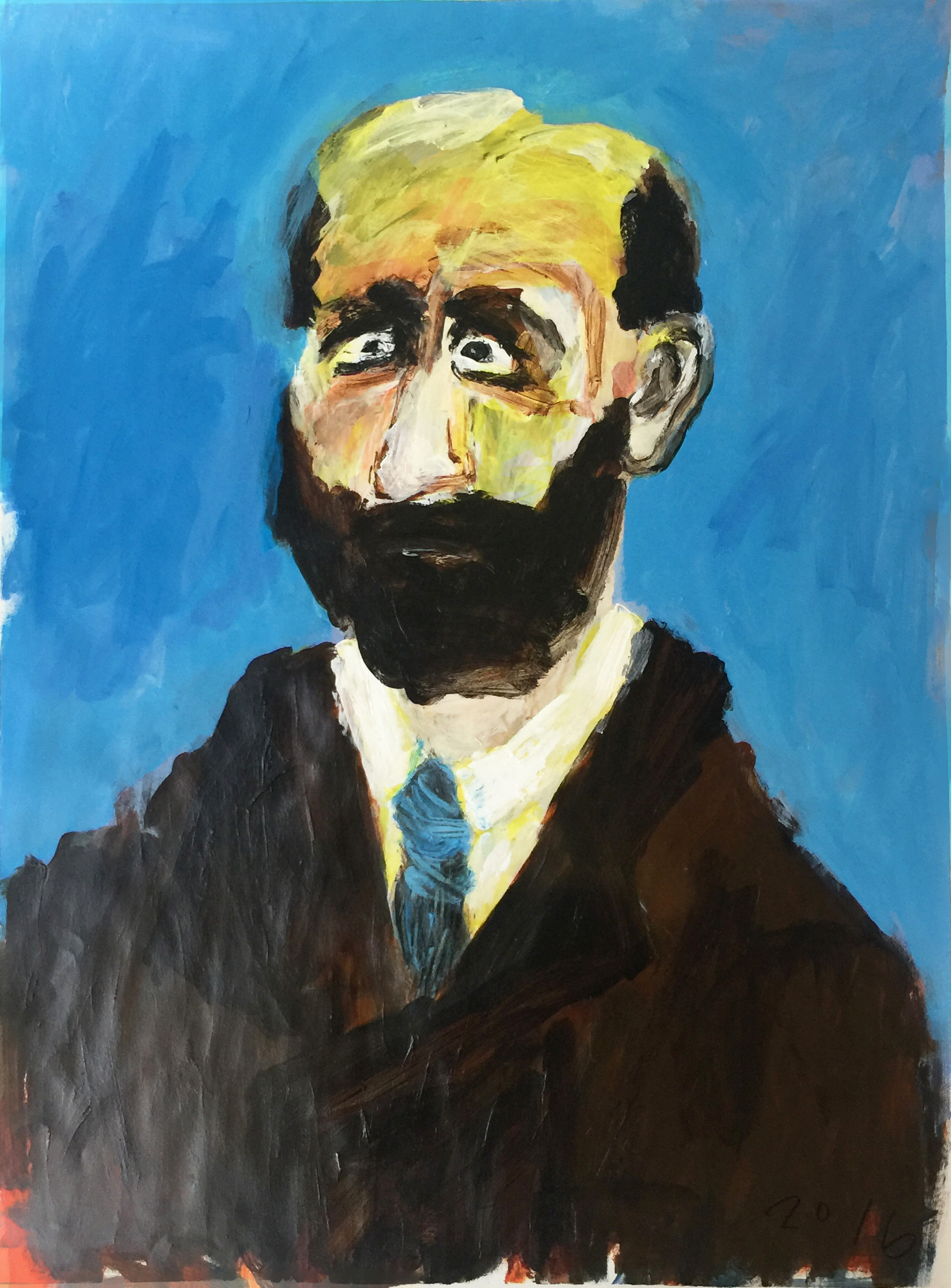 KIM BARTER
John (Bushrangers Series)
2015
acrylic on paper
100 x 75cm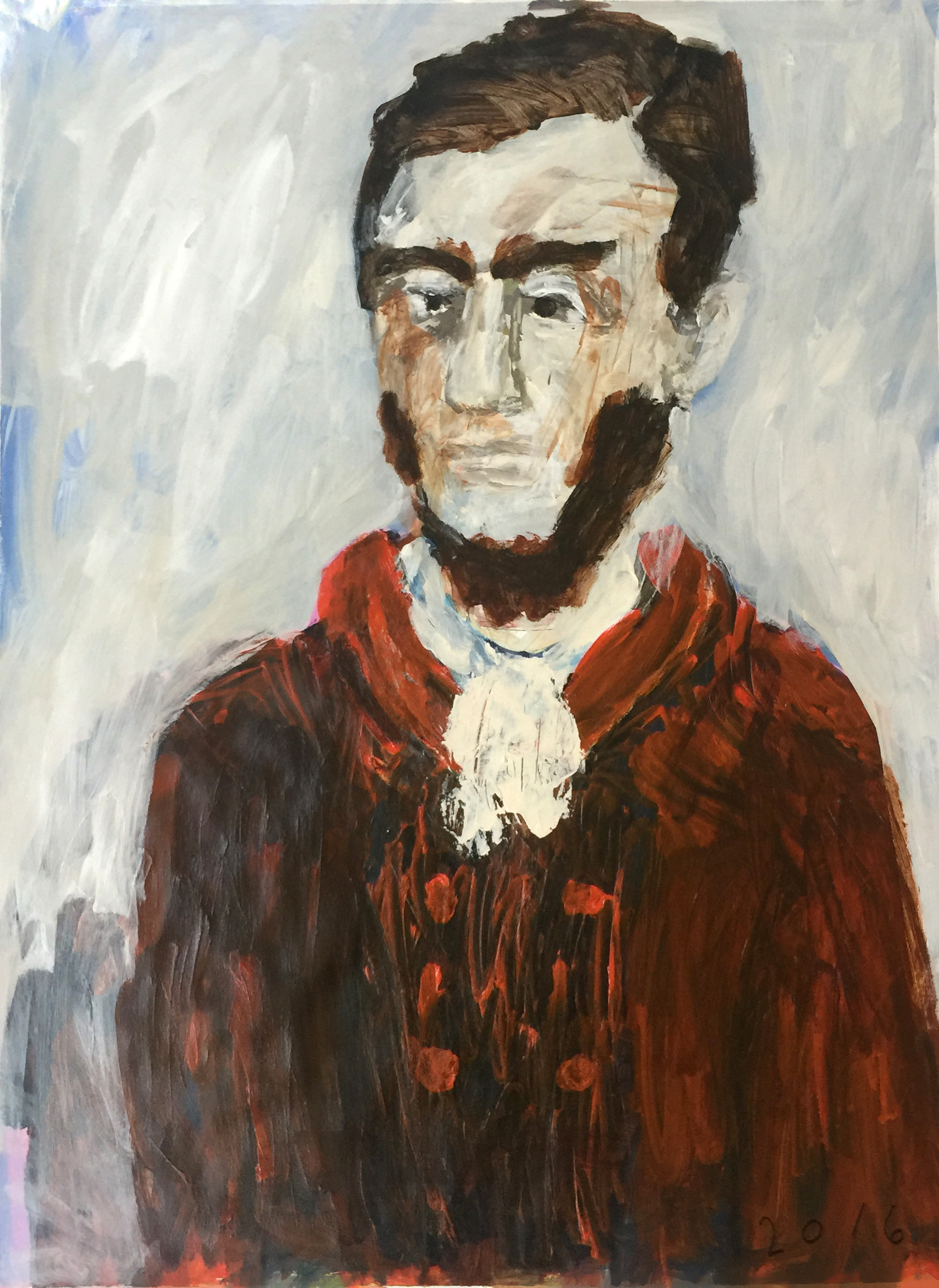 KIM BARTER
Martin (Bushrangers Series)
2015
acrylic on paper
100 x 75cm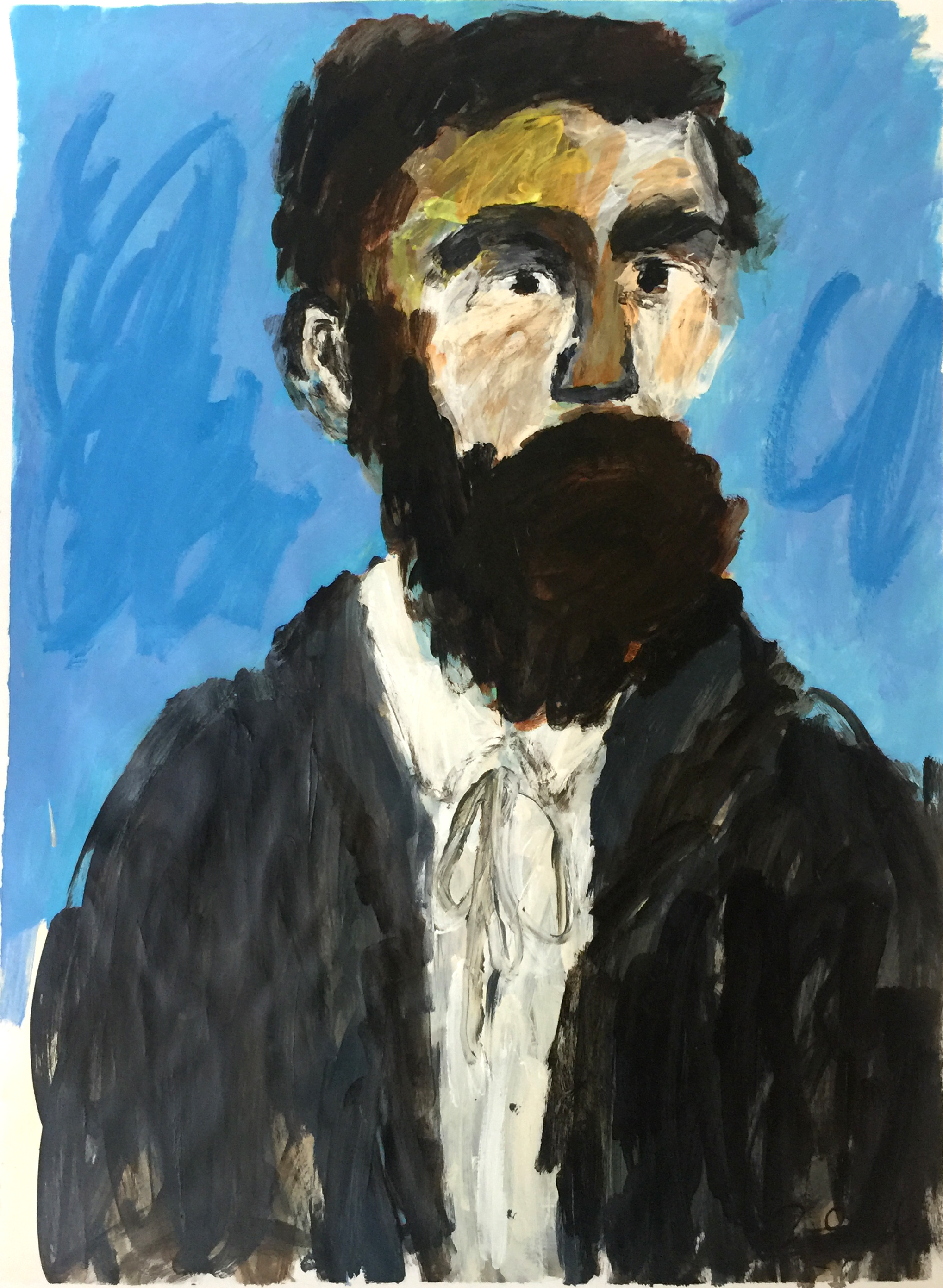 KIM BARTER
Lawry (Bushrangers Series)
2015
acrylic on paper
100 x 75cm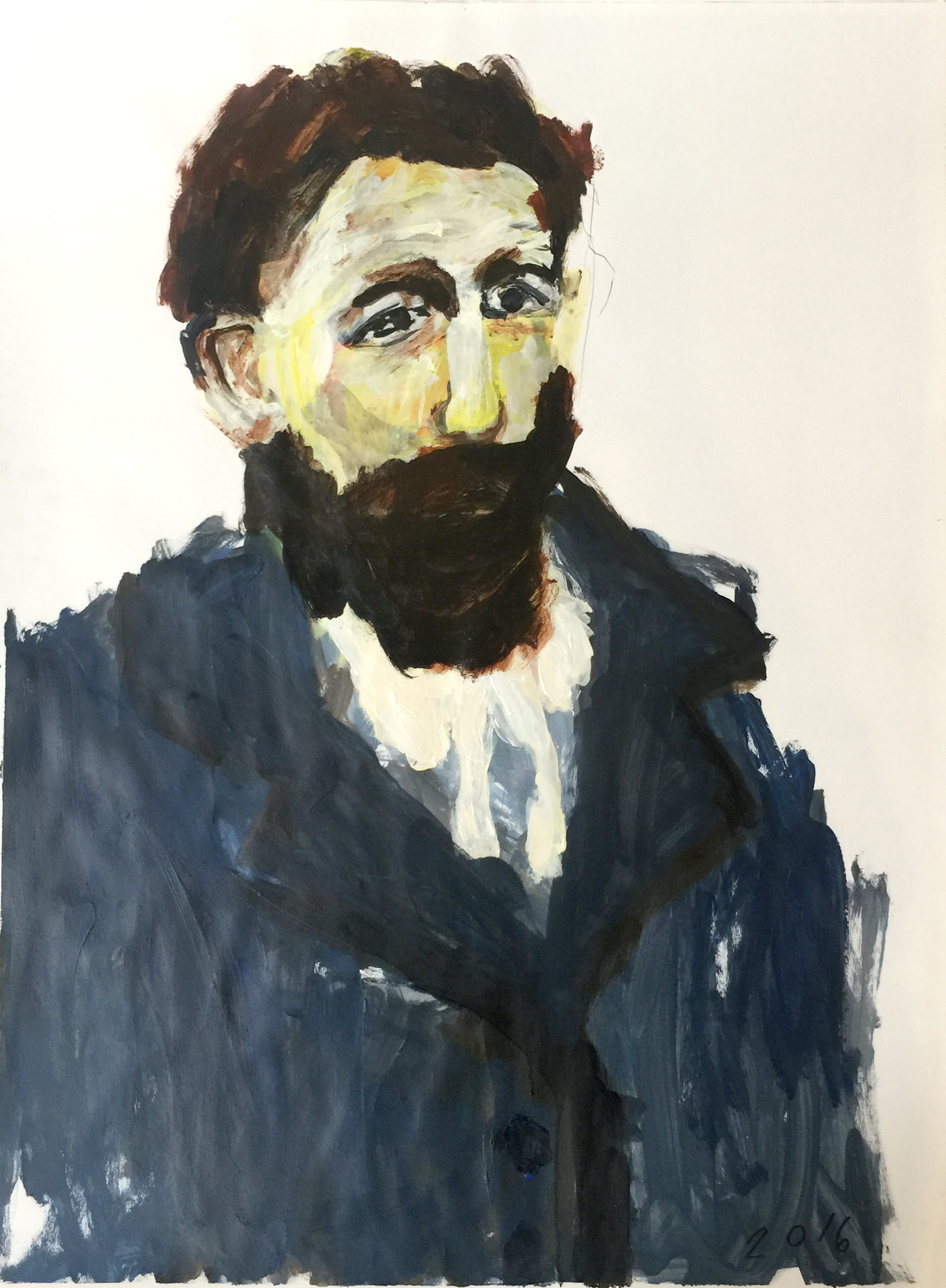 KIM BARTER
Paddy (Bushrangers Series)
2015
acrylic on paper
100 x 75cm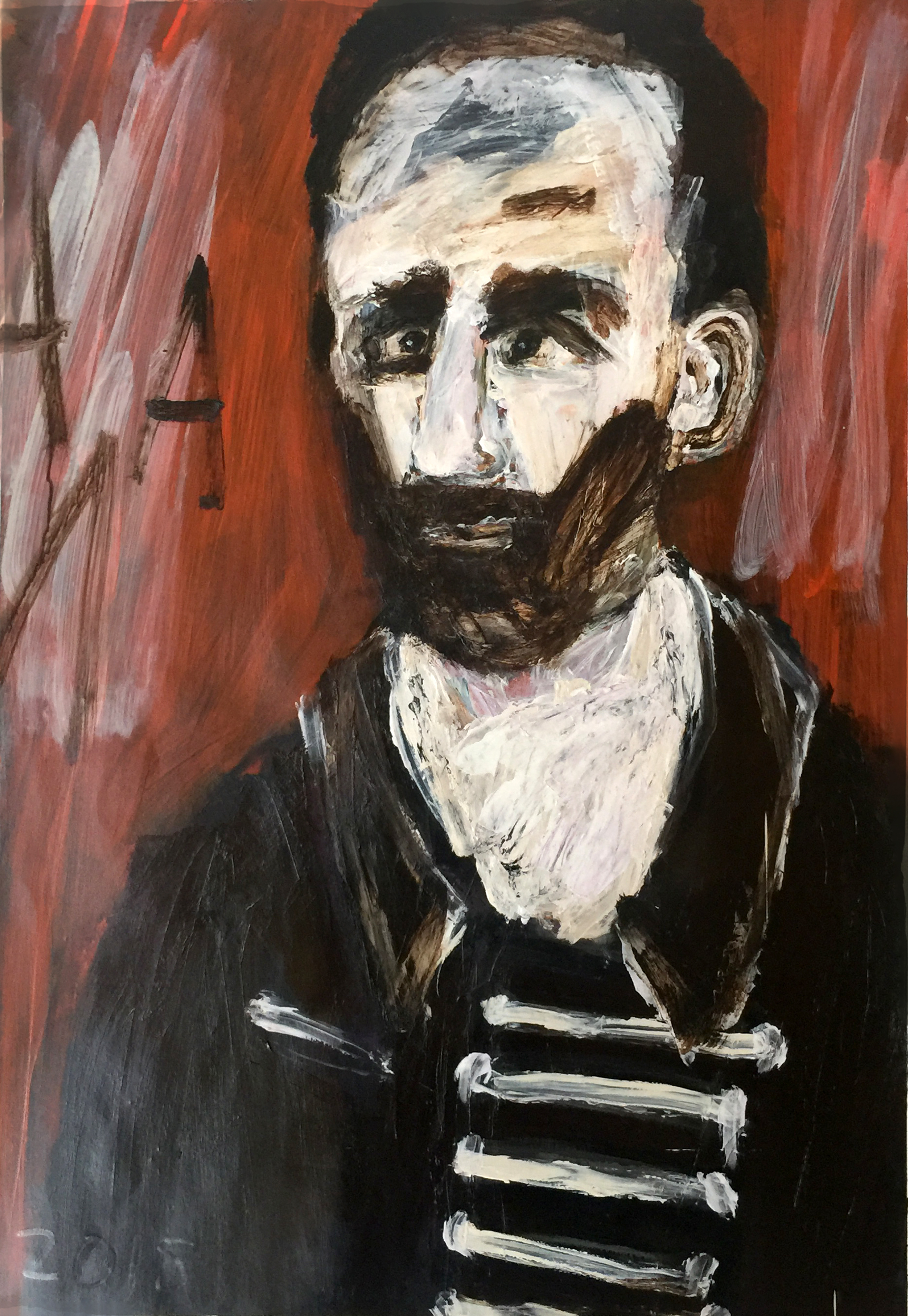 KIM BARTER
Reuben (Bushrangers Series)
2015
acrylic on paper
100 x 75cm
KIM BARTER
William (Bushrangers Series)
2015
acrylic on paper
100 x 75cm