BOOKER & CO
George maxi boots, black
Crafted from deliciously supple napa leather, the George Maxi Boot is a winter must have. He has invisible lacing, is tongueless and has a very handsome snout! 4mm veg-tan leather outsole and handcrafted wooden heel.Lined with black leather and featuring a fully cushioned leather insole and leather outsole.Waxed cotton laces with gunmetal aglets.
These shoes have been designed, patterned, prototyped and tested in Melbourne by Karen Booker. The full size ranges are then handcrafted in Bali by artisan cordwainers.
sizing: 24.2cm (7), 25cm (8), 25.8cm (9), 26.6cm (10)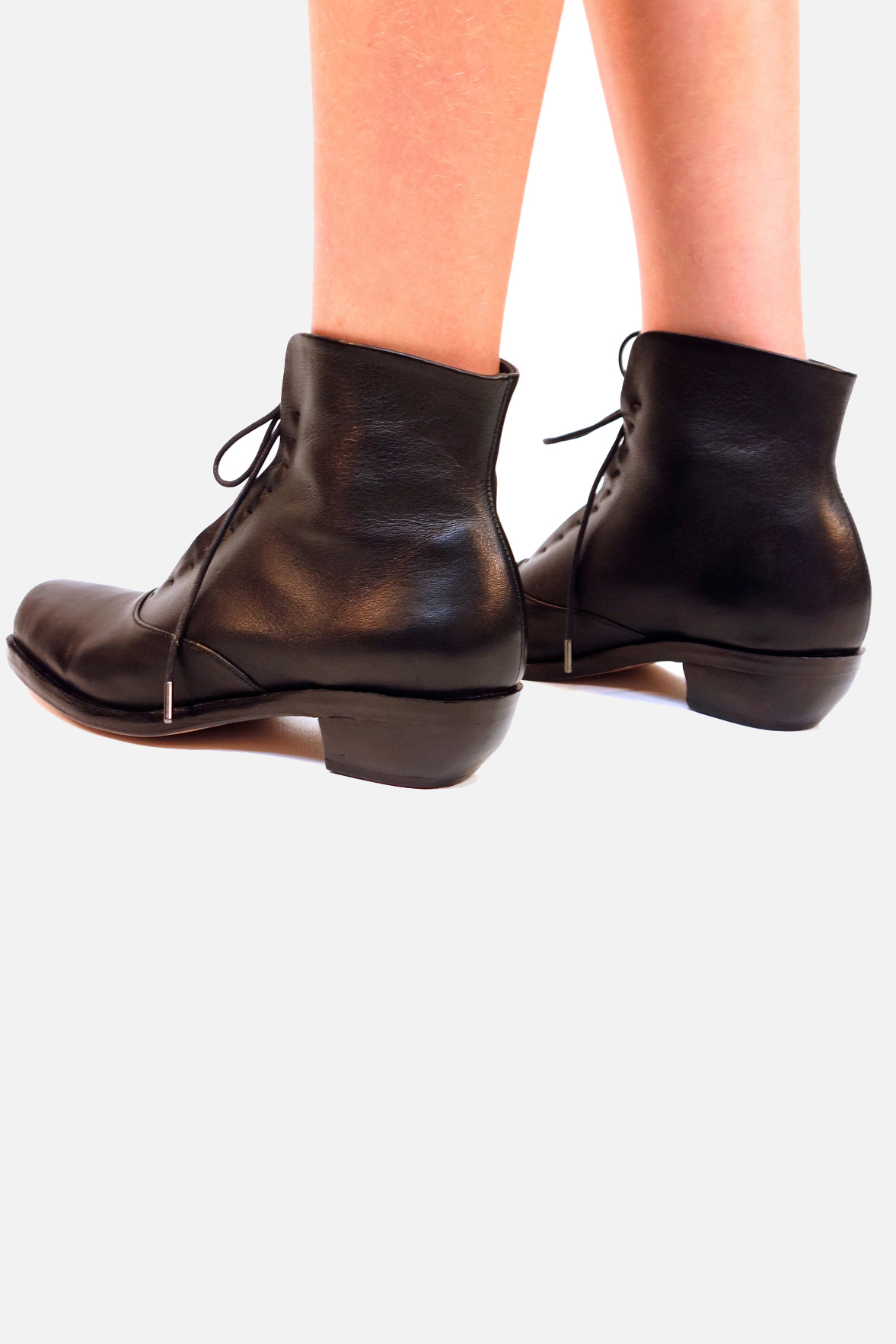 Additional Info
These shoes are sized to fit the modern woman's foot. This means the shoes will not crush your feet but gently encapsulate them, providing you with shoes that will fit and care for your feet.
To achieve the most accurate fit you should measure your feet and compare your measurements to the chart, alternatively email us through the measurements and we can select the size that we think will fit you best.
How to measure your feet
Place a piece of paper on a hard floor (not carpet), against the wall.
Stand barefoot on the paper with your heel hard against the wall, legs straight with feet hip width apart.
Make sure the paper has not shifted and is still flat and against the wall.
Draw a line on the paper at the very end of your longest toe.
Measure the distance between the edge of the paper that was against the wall and the line you drew.
Measure it again to double check the measurement.
Do this again with the other foot.